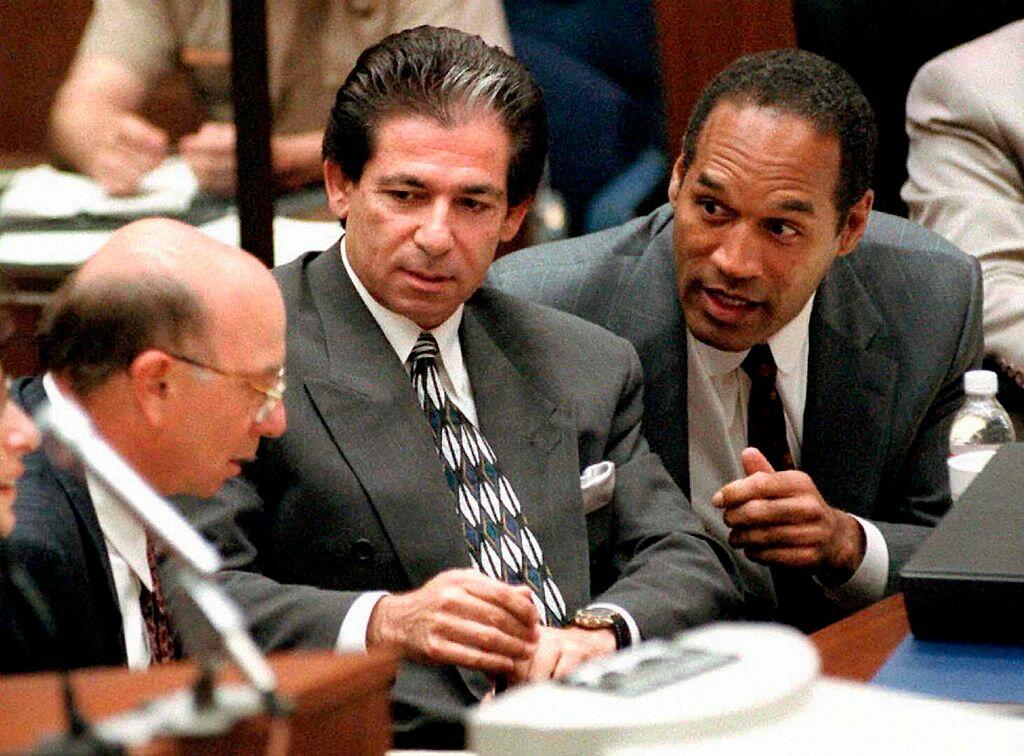 Source: US Magazine
Robert Kardashian knew his close friend and client O.J. Simpson was guilty of the 1994 murders of Nicole Brown Simpson and Ronald Goldman, Caitlyn Jenner claims in her upcoming memoir, according to excerpts obtained by Radar Online.
In her book, The Secrets of My Life, Jenner reportedly writes that the late attorney, who was married to her ex-wife Kris Jenner from 1978 to 1991, confessed the secret to her during a car ride in the late 1990s.
"I would've been okay with it if they had gotten him in the first trial," Caitlyn, 67, claims Kardashian told her, according to Radar's excerpts. Simpson, 69, was infamously acquitted of the murders of his ex-wife and her friend after a much-publicized trial in 1995. Two years later, a civil court awarded a $33.5 million judgement against Simpson in a wrongful death trial.
"The implication was obvious that he believed O.J. was guilty," the Olympic gold medalist (formerly known as Bruce) reportedly writes, adding that the former NFL running back "was the most narcissistic, egocentric, neediest a--hole in the world of sports I had ever seen, and I had seen a lot of them."
Caitlyn also shares her take on Simpson's murder trial. "I believe he got away with two savage murders," she reportedly writes, in addition to claiming that her stepdaughters Kourtney and Kim Kardashian sided with their father and Simpson, while their mom, Kris, was close friends with Nicole.
"'See, I told you he didn't do it!'" the I Am Cait alum reportedly writes, quoting an alleged comment that Kourtney, now 37, made as a child. According to Radar, Caitlyn also claims she believes Robert represented Simpson because he was jealous that Kris married Bruce. "I wonder if it was his way of saying to her what I think she was saying to him when she married me: a big f--k you," Caitlyn reportedly writes.