Reporter Slammed for Calling Rihanna "FAT"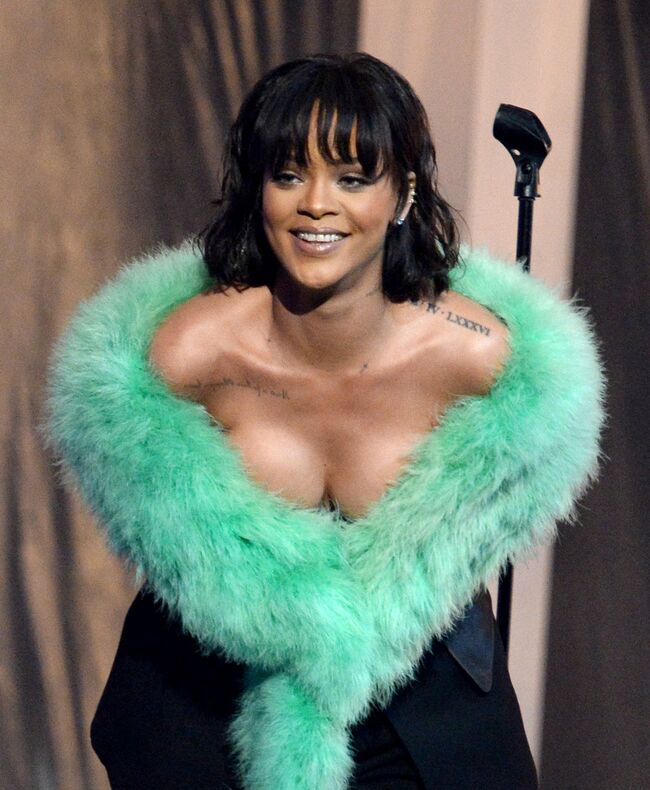 Barstool Sports reporter, Chris 'Spags' Spagnuolo, is being accused of being rude and out of touch, after writing an article that complained about Rihanna getting 'fat.'
The article was posted Tuesday, and almost everyone who responded to it called out the New York-based writer for fat-shaming and being a 'sad excuse for a man.'
The piece was based on pictures of Rihanna from this past Saturday, where the singer was seen wearing jeans, an oversized button-down, and boots. The writer said he was worried that Rihanna's fatness would influence her fans to get fat too, and added, "so you see her pushing 180 and it's a tough world to stomach."
The title of the article was, 'Is Rihanna Going To Make Being Fat The Hot New Trend?'
'Spags' admitted the pictures may have simply been taken at bad angles, but he also considered that RiRi has been 'enjoying that good room service a bit too long'. He even wondered if she was 'going for Ashley Graham's spot on the plus-sized hierarchy.' He wrote that Rihanna's weight gain means that 'it's time to worry if you're not a guy who fancies himself a chubby chaser.'
After the piece went up, Cosmpolitan called it a 'garbage sports site', while Allure magazine tweeted: 'Using misogyny & body-shaming women as a way to earn Twitter engagement is a pretty pathetic path to success. Just FYI.'
Barstool Sports soon deleted its tweet that included a link to the story, but it is still up on Spags' personal account, where the writer continues to defend it.
Source: Daily Mail


Shannon's Dirty on the :30
Want to know more about Shannon's Dirty on the :30? Get their official bio, social pages & articles on Channel 955!