Alanis Morissette Suffers From Postpartum Depression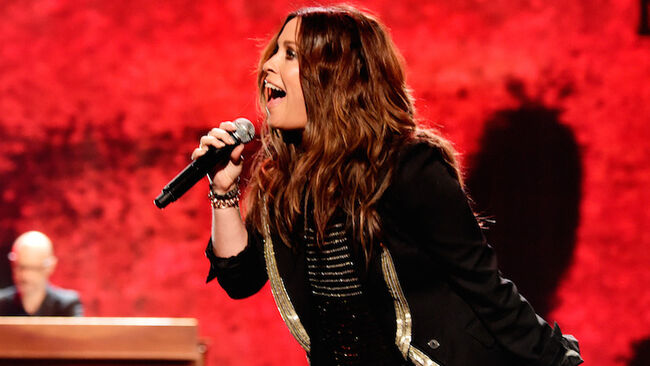 Alanis Morissette is revealing she suffers from postpartum depression.
The 43-year-old Grammy winning singer says that she's still struggling with the illness after giving birth to her daughter, Onyx, 14 months ago.
She says, "There are days I'm debilitated to the point where I can barely move."Alanis says that after delivering her now 6-year-old son, Ever, she immediately began feeling symptoms of the disorder, including intense physical pain, insomnia, lethargy and "horrifyingly scary" visions of her family being harmed. She says that she wasn't diagnosed until 16 months later.
With her second child, she says that she was prepared for the depression to return — and indeed, it set back in "seconds" after she gave birth last June. She says the postpartum depression was 4 times worse the second time around, and she's taking medication, getting homeopathic therapies, exercising daily and channeling her struggles into music.
Alanis says that her 7-year marriage to Mario "Souleye" Treadway has been challenged because of the illness.
She said, "It's very isolating. I'm used to being the Rock of Gibraltar, providing, protecting and maneuvering. It had me question everything. I've known myself to be a really incredible decision-maker and a leader that people can rely on. Now I can barely decide what to eat for dinner."
Source: People

Shannon's Dirty on the :30
Want to know more about Shannon's Dirty on the :30? Get their official bio, social pages & articles on Channel 955!