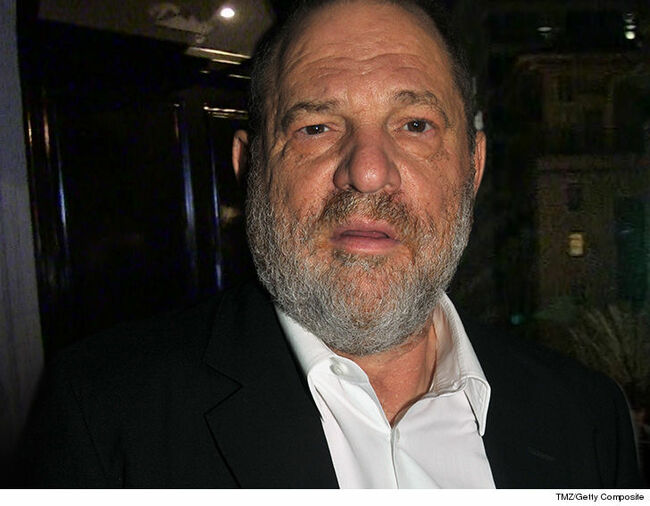 ***Please note: GRAPHIC CONTENT.
The board of Harvey Weinstein's production company held a meeting yesterday, and made the decision to kick him out of his company due to sexual harassment claims against him.
For nearly four decades, Harvey Weinstein was the king of indie film. Now he's been fired as co-chairman of The Weinstein Co. after a bombshell New York Times report about the sexual harassment allegations.
The company said: "In light of new information about misconduct by Harvey Weinstein that has emerged in the past few days, the directors of The Weinstein Company ... have determined, and have informed Harvey Weinstein, that his employment with The Weinstein Company is terminated, effective immediately."
TWC is now being run by his brother and TWC co-chairman Bob Weinstein. The Times' article described sexual harassment claims that have spanned decades, including a claim from actress Ashley Judd. The paper also reported that "Weinstein has reached at least eight settlements with women."
Harvey Weinstein initially explained his behavior saying, "I came of age in the 60's and 70's, when all the rules about behavior and workplaces were different. That was the culture then." He also said he'd be taking a leave of absence from his company in order to direct his attention to campaigning against the NRA and President Trump. He later said there were other reasons for his leave of absence. He said, "I also have the worst temper known to mankind, my system is all wrong, and sometimes I create too much tension. I lose it, and I am emotional, that's why I've got to spend more time with a therapist and go away."
The women affected by Harvey are coming out to speak, too.
He once trapped a woman in the hallway of a restaurant that was closed to the public and masturbated in front of her. The incident took place a decade ago, according to Lauren Sivan, who at the time was a news anchor on a local cable channel in New York, Long Island 12. She says the experience left her shocked, and that while she told friends privately what happened, she remained quiet because she was in a long-term relationship and fearful of the power that Weinstein wielded in the media.
Sources: Huffington Post, New York Times, Hollywood Reporter

Shannon's Dirty on the :30
Want to know more about Shannon's Dirty on the :30? Get their official bio, social pages & articles on Channel 955!