Eminem's New Album "Revival" ... Or a Drug?!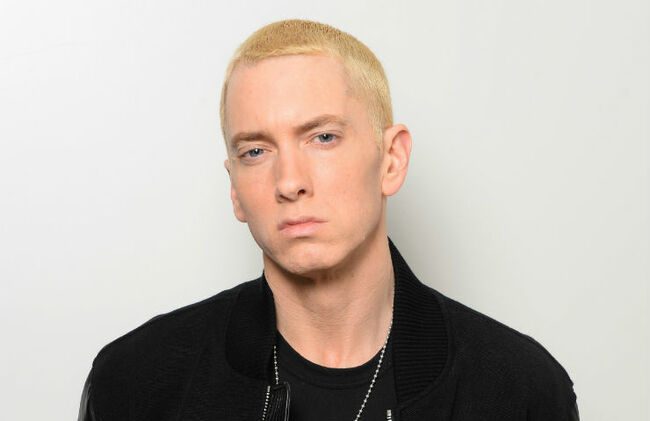 Paul Rosenberg, Eminem's longtime manager, posted a photo on Instagram yesterday of a physical copy of the upcoming Yelawolf album, "Trial by Frie," before it's release this Friday.Some fans on Reddit noticed a huge ad for the drug Revival covering the side of a city building in the background .... Except there is no actual drug named Revival. The ad was apparently purchased by Interscope Records.
One of many reasons we're pretty sure Eminem's next album will be called "Revival."
A website (AskAboutRevival.com) created for the supposed drug that treats "Atrox Rithimus," a non-existent condition, almost appears legit, except there are a slew of light references to Eminem. "Seize the moment," a phrase which brings to mind a lyric from his "Eminem Show" track "Sing for the Moment."
"REVIVAL could be music to your ears."
The script for an embedded commercial promoting the drug has an actor saying phrases like "lose yourself" and "I won't waste my one shot." The bottom of the page reads, "REVIVAL does not cause these side effects, but if you have them you should for sure seek medical attention, 'I need a doctor.'"
P.S. If you actually call the number listed on the website and let the recorded message play, you'll hear a piano background tune that sounds like "I Need a Doctor." Stay on the line and you'll eventually hear the female voice casually say,"We give you some serious f—king credit for sticking through this ad."
Source: Billboard

Shannon's Dirty on the :30
Want to know more about Shannon's Dirty on the :30? Get their official bio, social pages & articles on Channel 955!