"Gossip Girl" Star Accused of Raping Actress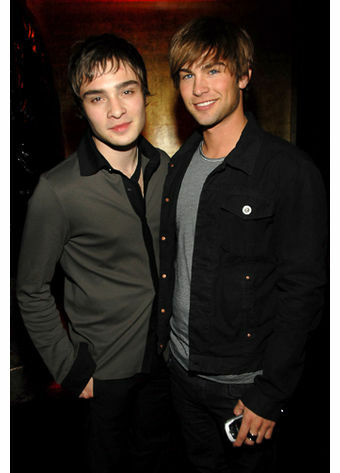 **WARNING: GRAPHIC CONTENT**
"Gossip Girl" star, Ed Westwick, has denied an allegation that he raped actress Kristina Cohen.
The actress had posted the accusation on Facebook on Monday, saying the 30-year-old actor sexually assaulted her at his apartment three years ago. The actress wrote that she struggled with the decision to come forward with her story, but ultimately decided to share it to help others overcome their own struggles.
She claims that Westwick raped her during her brief relationship with an unnamed producer.She said, "It was this producer who brought me up to Ed's house where I met Ed for the first time. I wanted to leave when Ed suggested 'we should all f**k.' But the producer didn't want to make Ed feel awkward by leaving... I said I was tired and wanted to leave, trying to get out of what was already an uncomfortable situation. Ed suggested I nap in the guest bedroom." She says that after she fell asleep, "I was woken up abruptly by Ed on top of me, his fingers entering my body. I told him to stop, but he was strong. I fought him off as hard as I could but he grabbed my face in his hands, shaking me, telling me he wanted to f**k me. I was paralyzed, terrified. I couldn't speak, I could no longer move. He held me down and raped me."
Cohen claimed that the producer blamed her for the alleged encounter, which she described as a "nightmare," and pressured her to stay quiet.
She wrote, "I'm sickened to see men like Ed respected in such a public way… How does this end? Men like Ed using fame and power to rape and intimidate but then continue through the world collecting accolades."
Ed Westwick responded by tweeting yesterday, "I do not know this woman. I have never forced myself in any manner, on any woman. I certainly have never committed rape."
Cohen has now filed a police report in Los Angeles, and the LAPD is opening up an investigation into her claims.
Source: Hollywood Reporter

Shannon's Dirty on the :30
Want to know more about Shannon's Dirty on the :30? Get their official bio, social pages & articles on Channel 955!