Taylor Swift's "Reputation". So Much YES.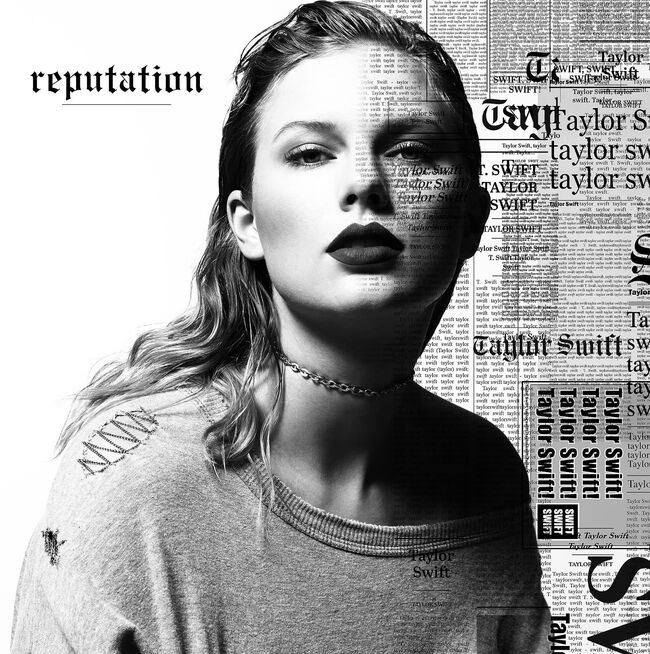 "Reputation" is HERE! (P.S. We're playing songs from it every single hour all day today).
This album really captures a girl caught between being defensive about her fall from grace as America's most likable pop star, to accepting it.
Swifties AND the critics are raving about it.
From the NY Post:
The song that's obviously about Kanye West…
If you ever held any hope that Taylor might just try to leave Yeezy behind, then hang your head in shame, because she has a big receipt in the shape of "This is Why We Can't Have Nice Things." "You stabbed me in the back while shaking my hand…Friends don't try to trick you/Get on the phone and mind-twist you," she sings, pointedly. It's a clear reference to the infamous Snapchat video released by Kim Kardashian in 2016, in which West and Swift are seen discussing the lyrics of his controversial song "Famous." One day in the distant future (maybe when North West is President), footage of the phone-call will be exhibited in a museum as a turning point in early 21st century pop culture.
Modal TriggerThe "Reputation" album cover.APThe song that's obviously about Calvin Harris…
"I Did Something Bad" appears to spill some major tea on Calvin Harris. Swift dated the DJ until the summer of 2016 when (among other things) they appeared to fall out over the song "This is What You Came For," which Swift co-wrote under a pseudonym. Once the secret was out, Harris felt his talent was being belittled and lashed out on Twitter saying he wouldn't allow Swift to "bury" him like Katy Perry.
On this track, Taylor seems to call out Harris' narcissism out by saying "If a man talks s–t, then I owe him nothing/I don't regret it one bit/'cause he had it coming." She's definitely not playing the meek victim here, because those are lines that hit harder than a beat drop on one of Calvin's tracks.
The song that's obviously about Joe Alwyn…
There are plenty of candidates for this one. Throughout "Reputation," Swift's current boyfriend is repeatedly cast as Swift's rock in choppy waters, and a healer during a wounding year. Songs like "Delicate" and "Gorgeous" seem to allude heavily to the British actor, but "So It Goes…" is a highlight. The stormy but soulful production (which could have easily fit into the last Halsey album) captures the sultry excitement of a young relationship brilliantly.
The song that's obviously about Tom Hiddleston…
The brief flame of their relationship is immortalized in the superb "Getaway Car" in which she implies that their fling happened when Swift was on the rebound from Harris, and that it was doomed from the start. Swift even makes a wonderful reference to their worldwide romance as being like the "jet-set Bonnie and Clyde." It's the "Reputation" equivalent to the "1989" standout track "Out of the Woods."
The song that's obviously about herself…
In between guest verses from Atlanta rapper Future and, much less interestingly, Ed Sheeran, Tay acknowledges she now has a "Reputation" that precedes her on "End Game." "I swear I don't love the drama, it loves me," she sings over hazy trap beats. While there is a bit of truth in that statement, she can't absolve herself completely of the gossip that constantly circles her.

Shannon's Dirty on the :30
Want to know more about Shannon's Dirty on the :30? Get their official bio, social pages & articles on Channel 955!