Adriana Lima Hanging Up Her Victoria's Secret Angel Wings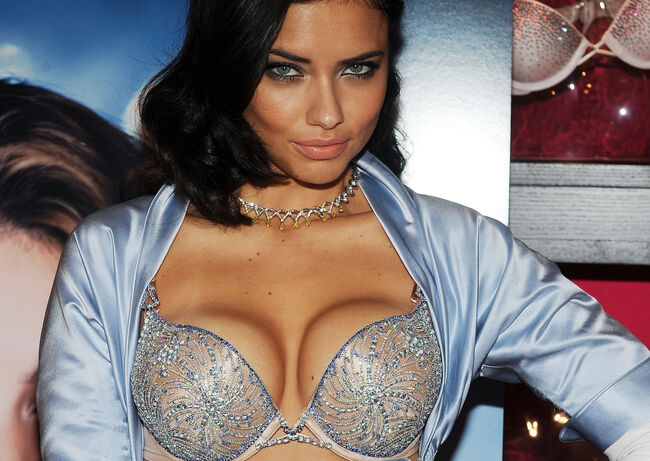 Supermodel Adriana Lima has announced that she's ready to stop showing off her body 'for empty causes'.
In a rambling message on Instagram, the 36-year-old Victoria's Secret Angel called for change, explaining that she's had enough of the pressures women are subjected to on a daily basis to look good. Alongside her long note, the Brazilian born star hinted that she's quitting the lingerie brand as she wrote in the caption: "I decided to make that change..... I will not take off my clothes anymore for a empty cause."
She explained "when a friend approached me to share that she was unhappy with her body, then it made me think…. that everyday in my life, I wake up thinking, how do I look? Was I going to be accepted in my job?
"And in that moment I realized that majority of woman probably wake up every morning trying to fit in a stereotype that society/socialmedia/fashion etc imposed. I thought that's not a way of living and beyond that…. that's not physically and mentally healthy, so I decided to make that change….. I will not take of[f] my clothes anymore for a[n] empty cause….. #Embraceyouself #natureisbeautiful #naturalissexy #LOVEYOU."
In the post, Lima wrote that she wants to support women.
"I want to help if you allow me, to make you feel better," the post reads. "I have my own things/insecurities too, I am not afraid to express them, they are part of me."
Source: Daily Mail

Shannon's Dirty on the :30
Want to know more about Shannon's Dirty on the :30? Get their official bio, social pages & articles on Channel 955!