State of the Union: What Drove People on Social Media CRAZY!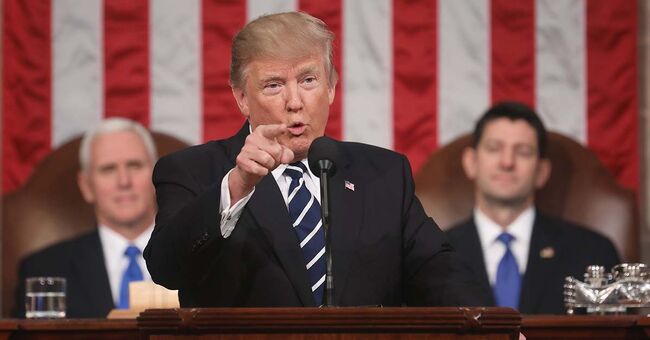 With 4.5 MILLION tweets, President Trump's speech last night became the most tweeted State of The Union or Joint Session Address ever.
During the 1 hour and 20 minute speech, Trump highlighted the strength of the US economy, called attention to the newly-passed tax cuts, and appealed for common ground in the immigration debate, a topic that received some boos from the Democrats sitting in the House Chamber.
He then described his offer of a path to citizenship for 1.8 million DREAMers.
He also called on Congress to "finally close the deadly loopholes" that have allowed MS-13 inside the country.
Something LOTS of people noticed: What First Lady Melania Trump was wearing. That beautiful white Dior pantsuit and Christian Louboutin heels.
While female Democrats wore black in solidarity with victims of sexual harassment, and also to shout back at the president, who himself has been accused of sexual misconduct by at least 17 women, Melania's white outfit drew similarities to what Hillary Clinton wore the night she accepted the Democratic nomination, as well as what she wore to Trump's inauguration.
One other thing people noticed: Representative Joe Kennedy III, who delivered the official Democratic Response to the State of the Union. It wasn't his speech people were talking about: It was his shiny lips and how much drool was coming out of his mouth as he spoke!
Sources: The Daily Mail, NY Daily News

Shannon's Dirty on the :30
Want to know more about Shannon's Dirty on the :30? Get their official bio, social pages & articles on Channel 955!