Michelle Obama Reveals The Gift Given By Melania Trump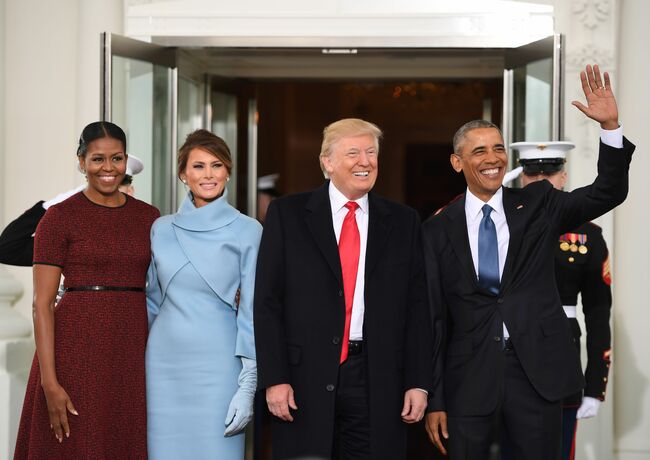 Michelle Obama has opened up to Ellen DeGeneres about the present that caused a social media stir on President Trump's Inauguration Day in her first TV interview since she left the White House.
In January 2017, people on Twitter took note of the moment when the former first lady appeared to give the side-eye to the new First Lady Melania Trump after receiving a large Tiffany box.
Michelle explained to Ellen, "There's all this protocol. This is like a state visit, so they tell you that you're going to do this, they're going to stand here. Never before do you get this gift, so I'm sort of like, 'OK, what am I supposed to do with this gift?'"
She said, "Everyone cleared out and no one would come and take the box, and I'm thinking, 'Do we take the picture with (it)?' And then my husband saved the day — see he grabbed the box and took it back inside. But everybody cleared out — no staff, no one. I was like, 'What do you do with the box?'"
Michelle also revealed that the box had "a lovely frame" inside.
Source: USA Today

Shannon's Dirty on the :30
Want to know more about Shannon's Dirty on the :30? Get their official bio, social pages & articles on Channel 955!