BSB/ NSYNC Rivalry Was Over a GIRL!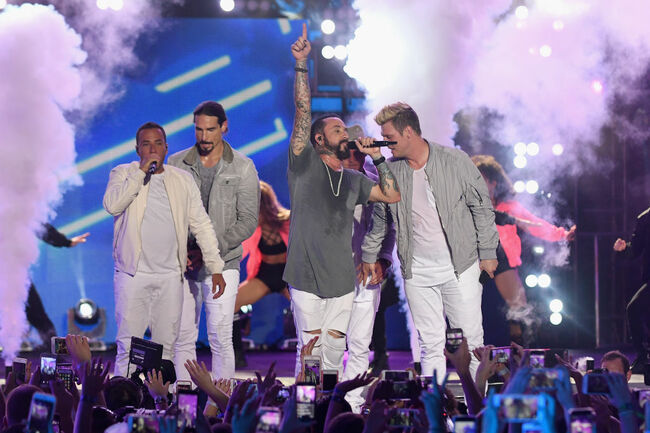 The Backstreet Boys and NSYNC rivalry apparently came down to a love interest.
NSYNC member Chris Kirkpatrick tells Billboard: "I wanted to punch AJ [McLean's] lights out for a little while. I was dating a girl, I broke up with her and he started dating her. And I guess he was talking smack to her about me, so I confronted him on it and wanted to kick his ass."
Ultimately, Kirkpatrick decided to let his beef with McLean go — though he doesn't know why. He says, "I don't know how it got resolved — I saw him out one night and said I wanted to kill him, but I said, 'Let's get a beer'. I think boy band fights are in the same realm as hockey fights. You fight when you're on TV, but then when you're not, you get a beer together. Now we're really good friends."
As for the musical feud between the iconic boy bands, NSYNC considered it "friendly competition," not a fierce rivalry.
NSYNC's JC Chasez explains: "We can't control how people are gonna take it. All we can do is control how we give it. The doors are open — we just focus on making our shows good, making sure we sound good, and making sure the records were good."
Joey Fatone added, "It created a friendly competition. There's nothing wrong with friendly competition — even though we are, of course, better than any of those boy bands. Maybe not right now, a little rusty."
Source: Page Six

Shannon's Dirty on the :30
Want to know more about Shannon's Dirty on the :30? Get their official bio, social pages & articles on Channel 955!