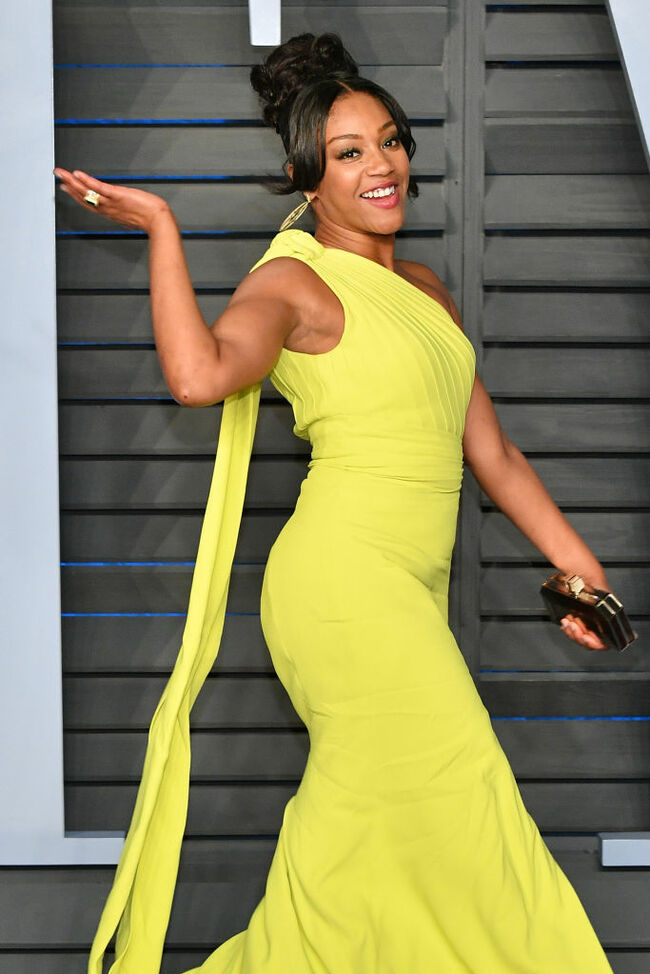 #WhoBitBeyonce has been trending on Twitter since Tiffany Haddish says someone bit Beyoncé's FACE the night they took a selfie.
Sanaa Lathan and former "90210" star Sara Foster both deny biting Beyoncé in the face.
Tiffany Haddish partially spilled the beans in a new interview with GQ, where she revealed that a mystery actress bit Beyoncé while they were all at an afterparty together in December. She recalled of the incident, "Beyoncé stormed away...went up to Jay-Z, and was like, 'Jay! Come here! This b--ch—' and snatched him. They went to the back of the room. I was like, 'What just happened?' And Beyoncé's friend walked up and was like, 'Can you believe this b--ch just bit Beyoncé?'"
''She gonna get her ass beat tonight'".
The singer's rep told GQ, "I absolutely cannot comment on any of this, as I have no knowledge."
While Haddish won't name names — probably because she said that Beyoncé told her the actress was "on drugs" — she did eliminate one person. The Beyhive can take Taraji P. Henson off their list of suspects. Tiffany tweeted that the Empire actress is not who she was talking about.
It's also not Gwyneth Paltrow. Chrissy Teigen who cleared the Avengers star's name.
Like all of us, Teigen tweeted that she was very invested in finding out who did it. The Sports Illustrated model said she even had a top suspect.
Sources: ET, Yahoo!, E!

Shannon's Dirty on the :30
Want to know more about Shannon's Dirty on the :30? Get their official bio, social pages & articles on Channel 955!