Meghan Markle Wants to Be President?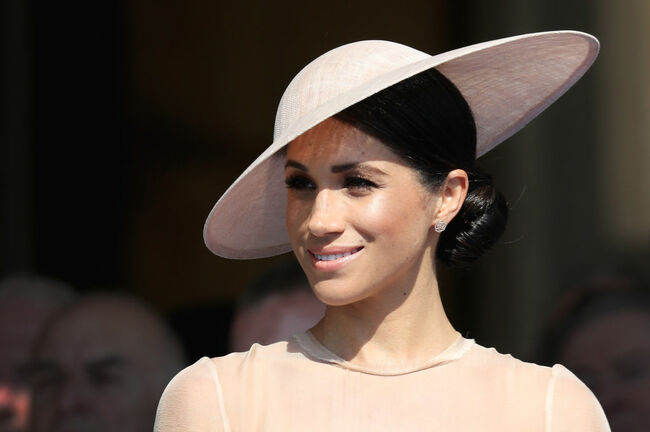 She's already a princess but a source of ours now claims, "Meghan was quite clear that she wanted to be president one day."
The new Duchess of Sussex has held the ambition since she was a little girl. In 2015, she reportedly told the journalist Piers Morgan that she had not always sought show business success. She told him, "As a kid, I wanted to be either the president or a news broadcaster like you."
Meghan is still a U.S. citizen because the process to become a fully-fledged Briton is expected to take three years. She is expected to retain her U.S. citizenship, as dual citizenship is permitted. Presidential candidates must be U.S. citizens.
However, a royal historian says Meghan would find it difficult to enter U.S. politics while still married to Harry.
"It is a pretty strong rule that members of the Royal Family keep out of politics."
But Harry could, of course, give up official royal duties. His mother, Princess Diana, was said to have considered moving to America.
The Duchess' official spokesman denied the claim, stating: 'This conversation you describe with an associate is fictitious.'
Source: Daily Mail

Shannon's Dirty on the :30
Want to know more about Shannon's Dirty on the :30? Get their official bio, social pages & articles on Channel 955!