LISTEN: Roseanne's Emotional Interview with Rabbi Schmuley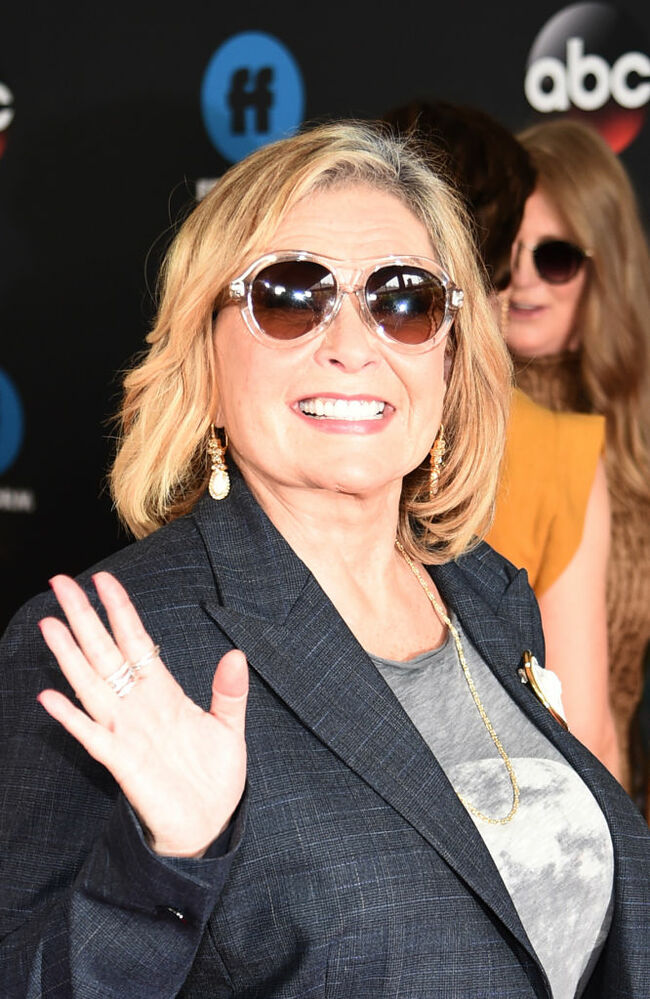 During an interview with her spiritual adviser, Rabbi Schmuley Boteach, Roseanne Barr explains her seemingly racist tweet about Valerie Jarrett, a senior adviser to former President Barack Obama.
The interview is just now being released, but it was actually recorded the day after Roseanne was fired by ABC and her show was canceled.
In it (take a listen), Roseanne talked about her tweet and said:"It's really hard to say this but, I didn't mean what they think I meant. And that's what's so painful. But I have to face that it hurt people. When you hurt people, even unwillingly, there's no excuse. I don't want to run off and blather on with excuses. But I apologize to anyone who thought, or felt offended and who thought that I meant something that I, in fact, did not mean. It was my own ignorance, and there's no excuse for that ignorance."
Roseanne cried through the interview and said,"I'm a lot of things, a loud mouth and all that stuff. But I'm not stupid, for God's sake. I never would have wittingly called any black person a monkey. I just wouldn't do that. I didn't do that. People think that I did that and it just kills me. I didn't do that. And if they do think that, I'm just so sorry that I was so unclear and stupid. I'm very sorry. But I don't think that and I would never do that. I have loved ones who are African-American, and I just can't stand it. I've made a huge error and I told ABC when they called me."
In the weeks since her show was canceled, there's been a LOT of fallout. She has been dropped from her agency, received backlash from Hollywood, reruns of her show were pulled from multiple networks, and ABC has greenlit a spinoff of Roseanne, called 'The Conners', without her attached.
Source: TMZ

Shannon's Dirty on the :30
Want to know more about Shannon's Dirty on the :30? Get their official bio, social pages & articles on Channel 955!